Hello everybody! It's Maria from Cardbomb here today and I am sharing some fun coloring with Nuvo Alcohol Markers. These markers come in sets of three which make it really easy to pick some great coloring combos. Personally, I love mixing and matching my own color combinations to try to achieve a dramatic look with my coloring.
I started off by stamping the Flora Background stamp onto Craft Perfect Ultra Smooth White cardstock with Black Shadow Ink. This ink allows you to either watercolor or use alcohol inks without the risk of your stamped image smearing.
Next I colored in my image with a variety of Nuvo Alcohol Markers from five different sets. Here are the colors that I used:
Flowers: 373,374,375, 379
Leaves: 410, 412, 416, 417
Background: 360, 363
coloring directions:
Color one petal/leaf at a time starting with the lightest color.
Add shading in getting progressively darker as you go along.
Go back over coloring again with the lighter colors to make sure the colors are smoothly blended.
When my whole image was colored I cut it out and adhered it my black card base with foam tape. I added a heat embossed sentiment from Celebrate Sentiments and popped that up too. To finish my card off I added Nuvo Crystal Drops in Metallic-Mustard Gold.
This background stamp is really amazing and can be colored in so many different ways. In case you missed it, here's another card I made with this set from a couple of weeks ago. Click HERE if you'd like to visit the post for details.
That's it for today you all. Thank you so much for joining me. If you have any questions please leave a comment below and I will get back to you as soon as possible As always, the links to the products that I've used today are linked below in case you'd like to take a closer look at them.
Have an amazing weekend you all!
Maria
product supply list: uk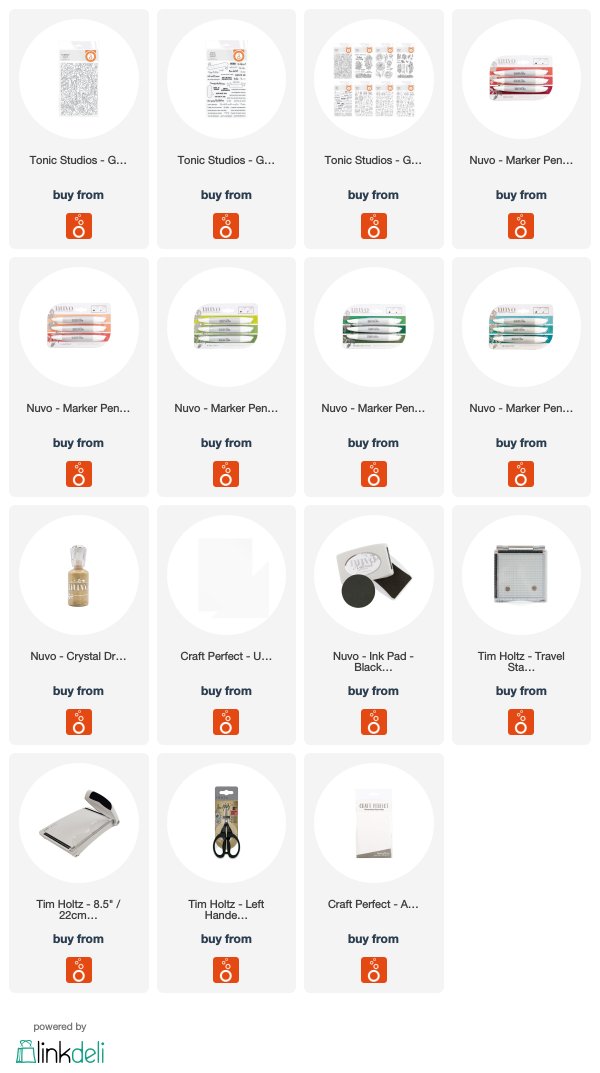 product supply list: usa